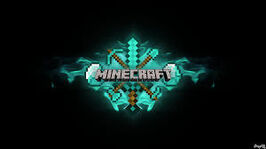 Hello Guys!! Welcome to the Minecraft and Geometry Dash wiki!. I am Mast3rBlast3r In Geometry Dash and Dragonite360 in Minecraft. What happened to my title is that I messed up Minecraft to MInecraft. I am Founder, That means the creator of something, so im Founder of the wiki! Help me by supporting my wiki! My levels in Geometry Dash, most of IDs are: 6293264. 6305312. 6290324. 6276568. 6216023. 5320131. 5693695. 5120741. 5121584. 5137312. 6423613. Thats all for now!Oh and press more! In Minecraft, go to MinePlex. SO COOL! Anyone know how to make a server in Minecraft? Ill make a How to make a server page! Thanks Very much for supporting my wiki! My bro Delta is a REAL HELPER!!!!
My Geometry Dash stats (I cant look at them)
[
]
In Geometry Dash I have like 42 coins, 3 hundred or more stars, 5 demons, completed 15 official levels, 
and over 100 online levels.
My Minecraft stats.
[
]
Well Minecraft doesnt have stats :(. But I like the game and really good!
How did I start playing Geometry Dash?
[
]
Well, I started playing when my brother showed me. He had the lite version, but I tried it and I loved it!
Then, I got the full version before and got better than him :P.
How did I start playing Minecraft?
[
]
Umm... long story. I played Minecraft before Geometry Dash, and Ill show you how I started playing.
Well, the same brother showed me. I started playing it on pc. My first moment, I didnt know how to pause :P.
Then we have the same, I should say rank in Minecraft.
Now you know my Stats, and how I started playing!
[
]
Hope you enjoyed!
[
]
My favorite pages.
[
]